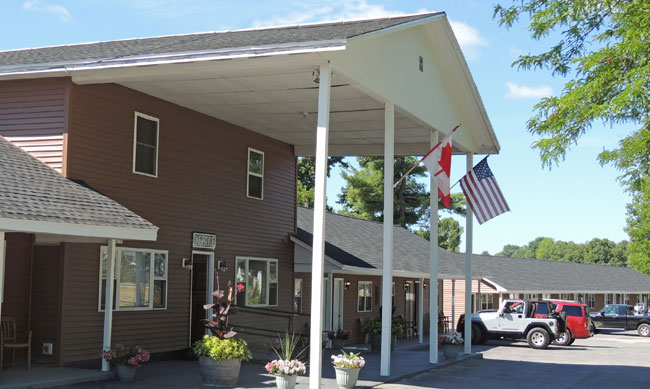 Capt.'s Inn & Suites offers a choice of rooms with two double beds, a king size bed, suites w/ separate bedroom and efficiency suites. Our rooms have air-conditioning, cable television, mini-fridges and wireless internet service. Our outdoor pool and deck are available to registered guests seasonally weather permitting.
There is a nice lawn and open area situated behind the motel and beside the river for outdoor activities. If you plan on bringing your boat, we have a boat launch (seasonal with water level -limited size boats). Overnight dockage is available for an additional fee. Please call with boat size and for dockage availability. There is also plenty of room to park your boat trailer.
Our restaurant,  Riley's by the River, is located downtown next to Uncle Sam Boat Tours. Riley's is a short car ride or walk downtown and features views of the harbor while serving breakfast, lunch & dinner. Breakfast buffet is available in season.
Upon arrival you will find plenty to do in the 1000 Islands region. Take a boat tour of the 1000 Islands, stop at Boldt Castle or Singer Castle for a tour, spend a day fishing with one of the local fishing guides, or get a round of golf in at one of the many area courses. Throughout the year, and especially during the summer season, there are many events and special weekends. Click here to view local area events.
Standard King Room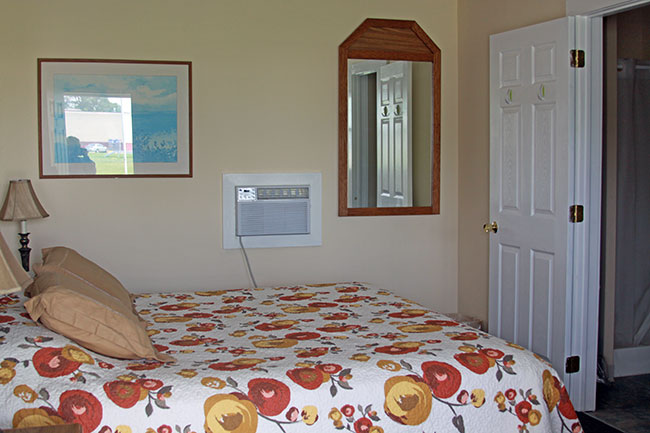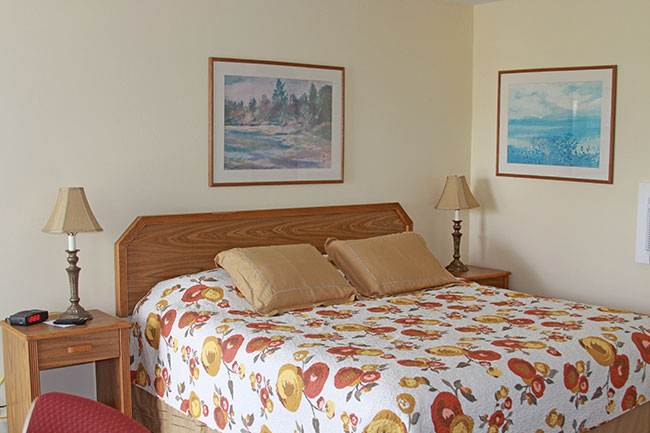 View Rates // Check Availability & Reserve Online // Email Us For Room Availability
King Room With Deck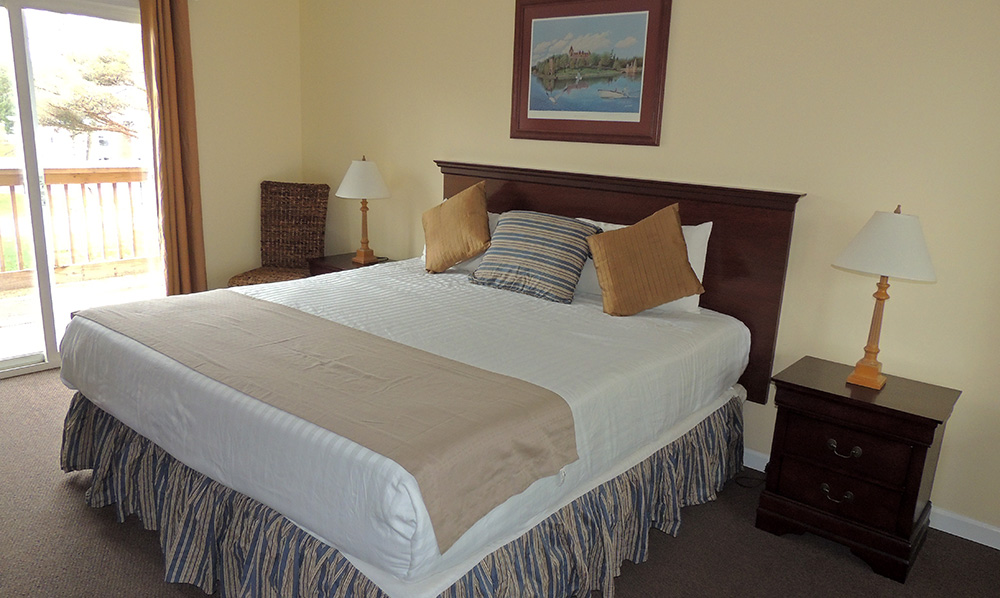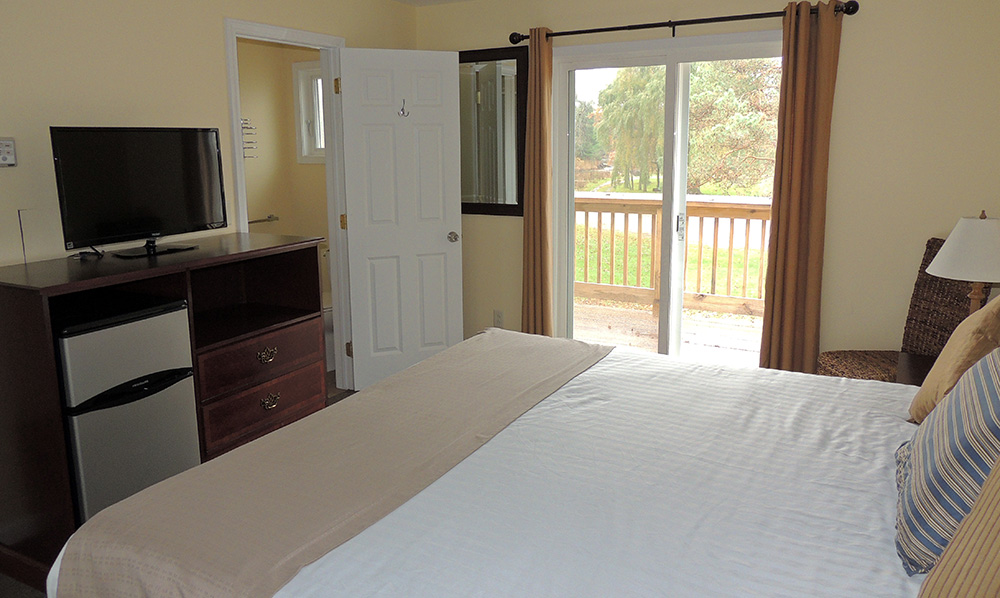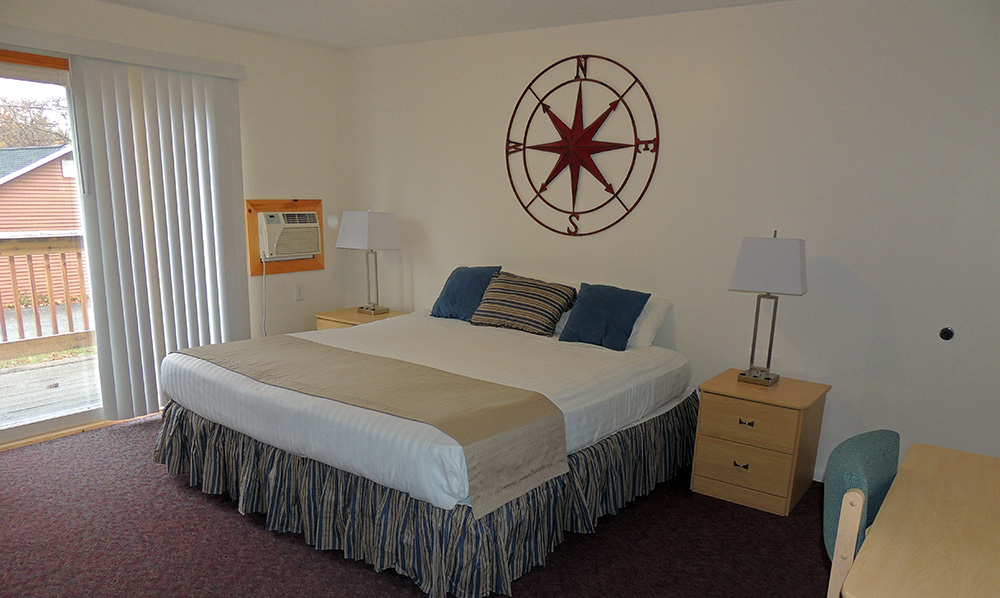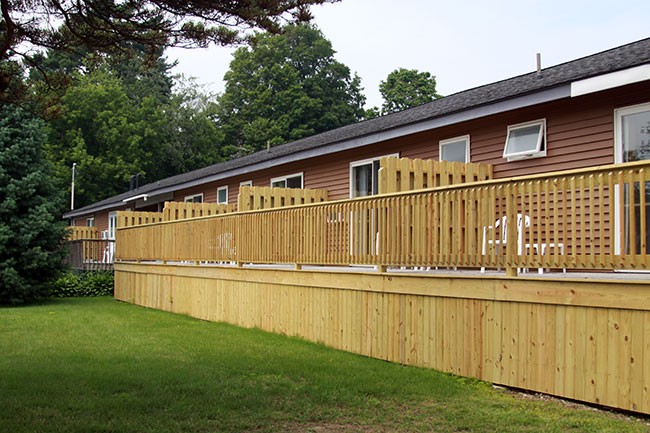 View Rates // Check Availability & Reserve Online // Email Us For Room Availability
Standard Room 2 Double Beds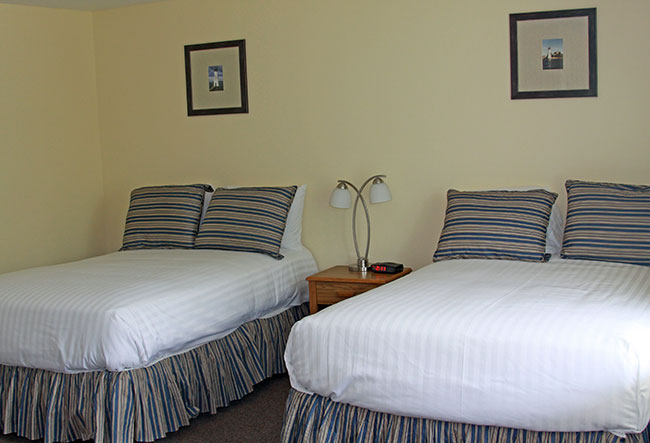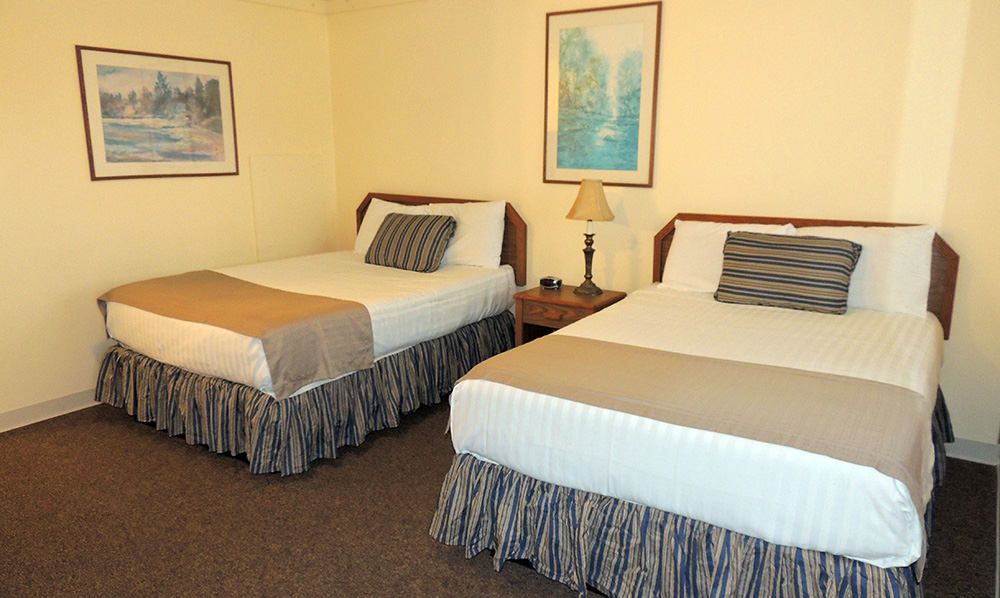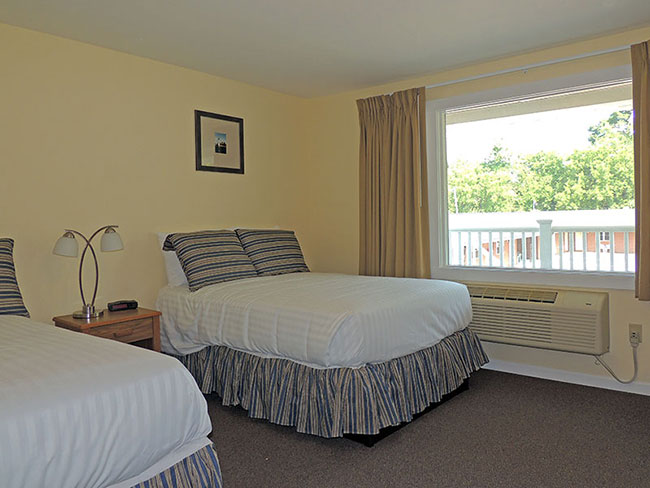 View Rates // Check Availability & Reserve Online // Email Us For Room Availability
 Two Bedroom Efficiency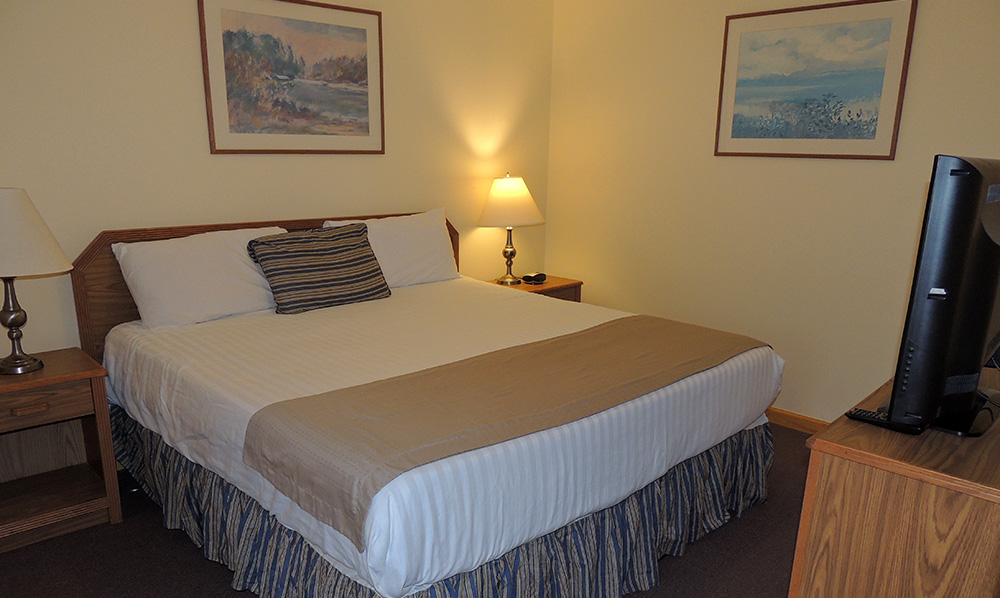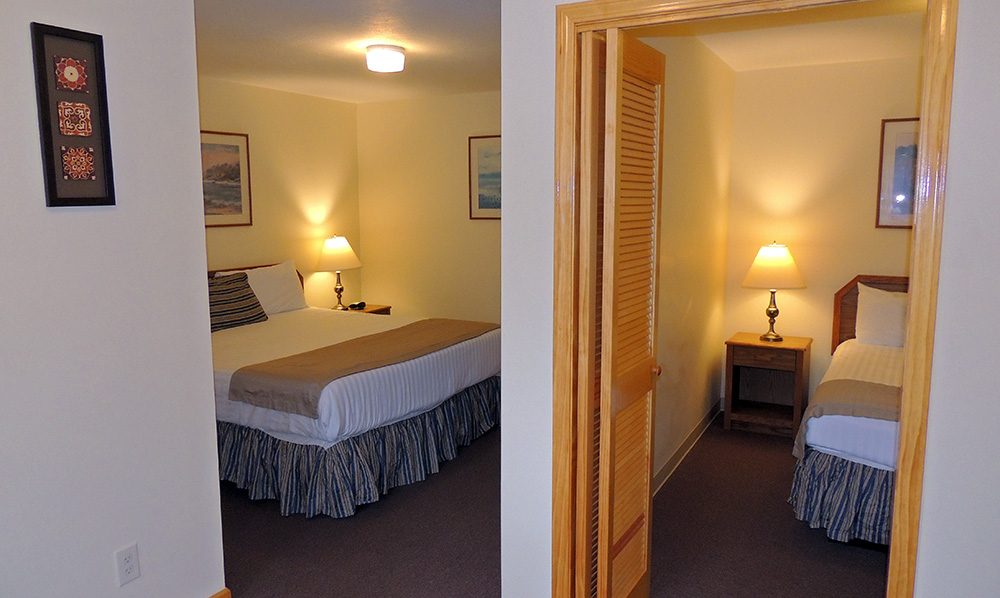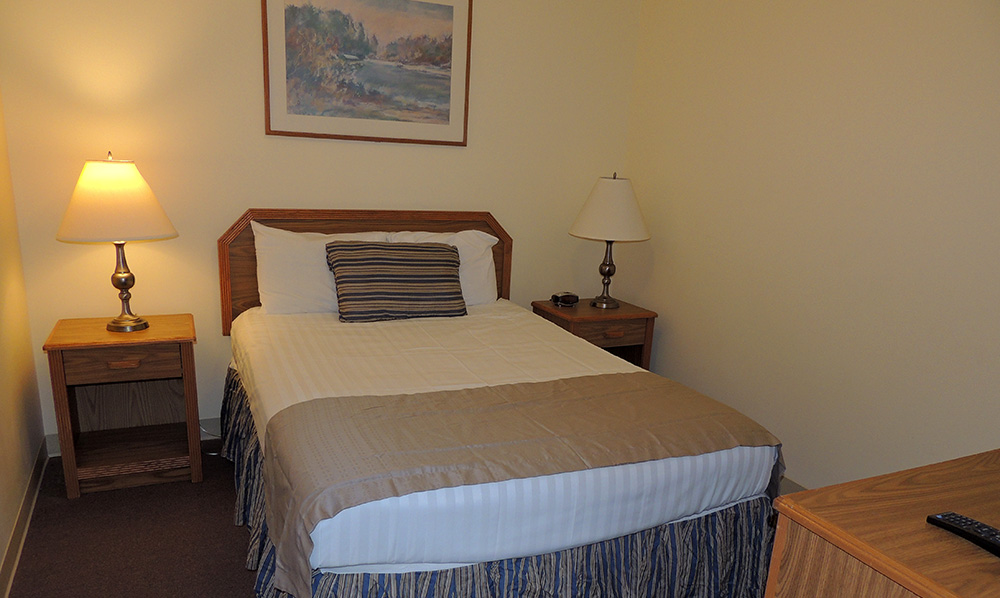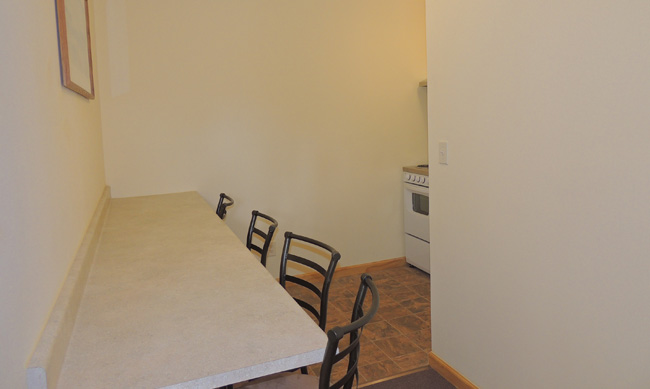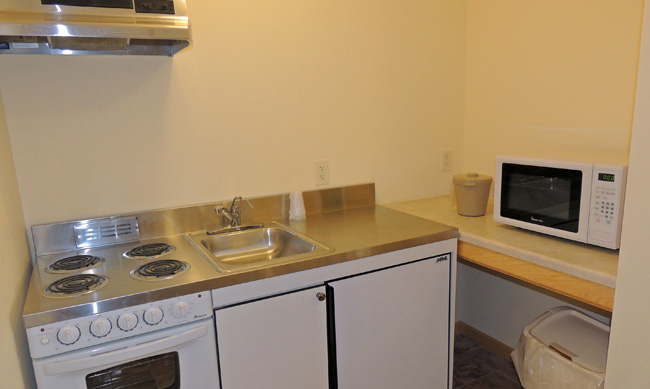 View Rates // Check Availability & Reserve Online // Email Us For Room Availability
KING EFFICIENCIES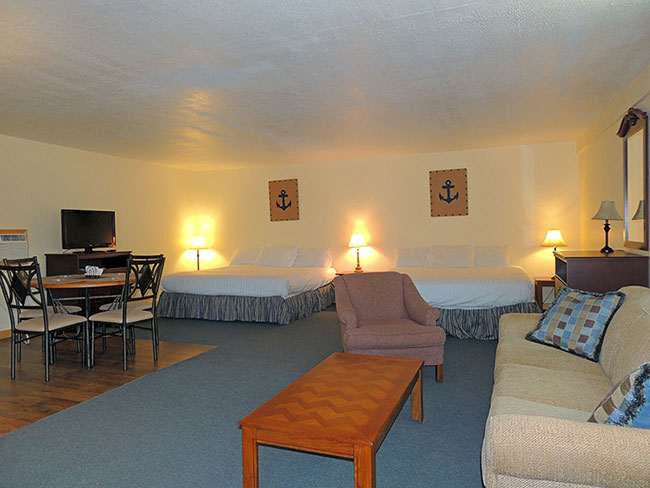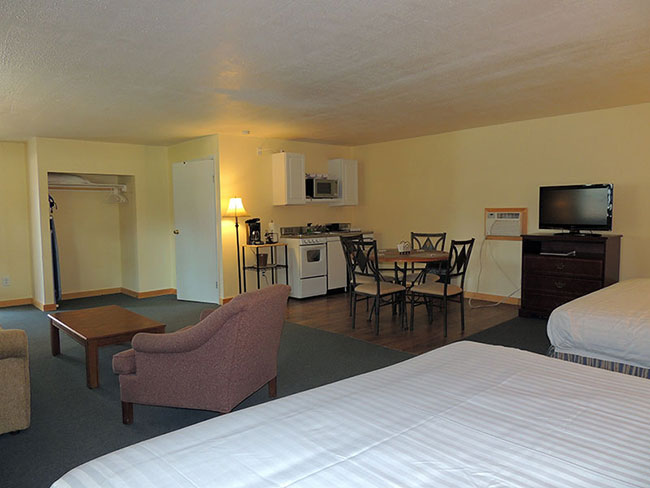 View Rates // Check Availability & Reserve Online // Email Us For Room Availability
Handicap Accessible Room – 2 Double Beds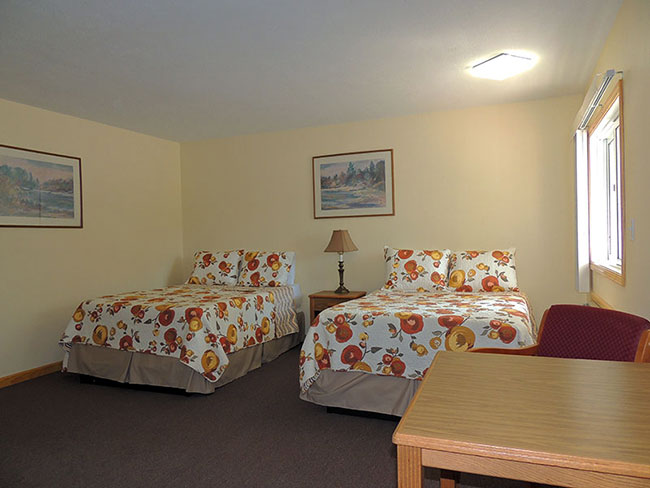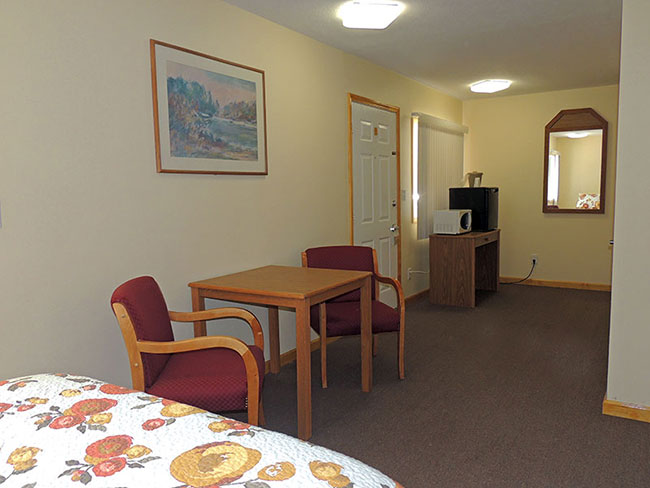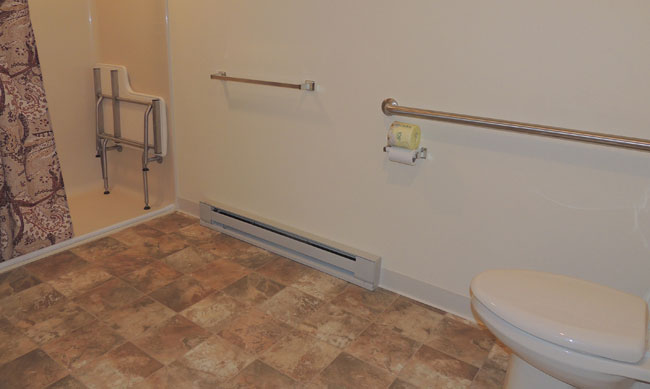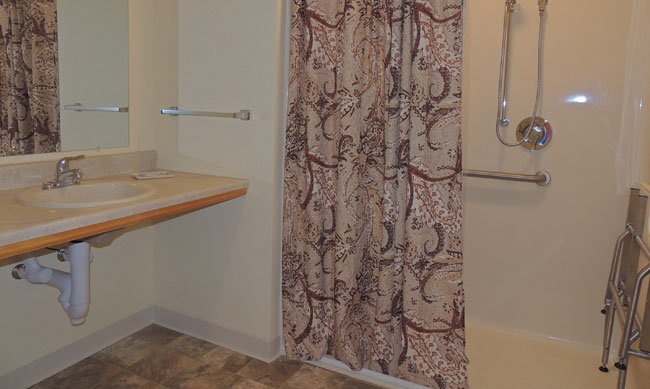 View Rates // Check Availability & Reserve Online // Email Us For Room Availability